As a book blogger, my bookish radar is always on. I'm constantly hearing about titles of books and while some of them don't particularly interest me, others so do. These are the books that I currently have my eyes on. I WILL READ THEM IF IT'S THE LAST THING I DO. Inspired by
On the Smugglers' Radar @ The Book Smugglers
and
Waiting on Wednesday @ Breaking the Spine
Released September 3, 1999


The bestselling master of historical fiction weaves a grand, sweeping drama of New York from the city's founding to the present day.

Rutherfurd celebrates America's greatest city in a rich, engrossing saga that showcases his extraordinary ability to combine impeccable historical research and storytelling flair. As in his earlier, bestselling novels, he illuminates cultural, social, and political upheavals through the lives of a remarkably diverse set of families.

As he recounts the intertwining fates of characters rich and poor, black and white, native born and immigrant, Rutherfurd brings to life the momentous events that shaped New York and America: the Revolutionary War, the emergence of the city as a great trading and financial center, the excesses of the Gilded Age, the explosion of immigration in the late nineteenth and early twentieth centuries, the trials of World War II, the near-demise of New York in the 1970s and its roaring rebirth in the '90s, and the attacks on the World Trade Center. Sprinkled throughout are captivating cameo appearances by historical figures ranging from George Washington to Abraham Lincoln to Babe Ruth.

New York is the book that millions of Rutherfurd's American fans have been waiting for. A brilliant mix of romance, war, family drama, and personal triumphs, it gloriously captures the search for freedom and prosperity at the heart of our nation's history.
At 862 pages, New York is certainly a hefty novel and one that I'm not sure I'll be getting to until the summer, at least. It's daunting, for sure and it'd be the longest book I've finished to date (I'm pretty sure none of the Harry Potter books were that long) but I definitely think it's worth a shot! This guy is like the king of historical fiction and you might have caught on by now, but if not, I am a HUGE fan of historical fiction. History just interests me a lot (I'm even planning on taking World History courses in my junior and senior year of high school!) and New York is such an interesting place. I'd love to learn more about it through this book!
Released May 20, 2014
The star of the hit show Glee shares her experiences and insider tips on beauty, fashion, inner strength, and more in an illustrated book that's part memoir, part how-to, and part style guide.

Lea Michele is one of the hardest working performers in show business. Whether she's starring as Rachel Berry on Glee, rocking a glamorous look on the red carpet, recording her solo album, or acting as the spokesperson for L'Oreal, Lea is the ultimate multi-tasker. She knows better than anyone that it is difficult to be your best self and keep things in perspective when your to-do list is overflowing and you are faced with challenges, so she's developed a foolproof system for remaining healthy and centered. In Brunette Ambition, she reveals the lessons and advice that have worked for her--from beauty and fashion secrets to fitness tips, and career insights. Supplemented with never-before-seen photos and revealing anecdotes, it's the book Lea wishes she'd had in her teens and early twenties: A practical and inspirational guide to harnessing tenacity and passion and living the fullest life, no matter what obstacles life puts in your way.
Brunette Ambition actually just came out yesterday which is awesome because I so did not think it was going to be out so soon! I absolutely adore Lea Michele, I think she's just an inspirational and wonderful person and I love the sound of this book. I enjoy memoirs tons which is what this book is, but I also enjoy lifestyle tips which this book has a lot of as well. So I'm definitely excited to get my hands on a copy!
Falling Into Place by Amy Zhang
Expected release date: September 9, 2014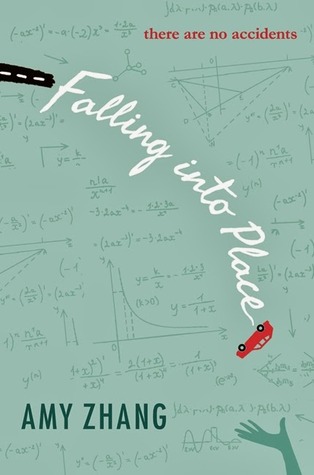 On the day Liz Emerson tries to die, they had reviewed Newton's laws of motion in physics class. Then, after school, she put them into practice by running her Mercedes off the road.

Why? Why did Liz Emerson decide that the world would be better off without her? Why did she give up? Vividly told by an unexpected and surprising narrator, this heartbreaking and nonlinear novel pieces together the short and devastating life of Meridian High's most popular junior girl. Mass, acceleration, momentum, force—Liz didn't understand it in physics, and even as her Mercedes hurtles toward the tree, she doesn't understand it now. How do we impact one another? How do our actions reverberate? What does it mean to be a friend? To love someone? To be a daughter? Or a mother? Is life truly more than cause and effect? Amy Zhang's haunting and universal story will appeal to fans of Lauren Oliver, Gayle Forman, and Jay Asher.
There seems to be a lot of talk surrounding this book recently. Understandably, because it sounds fantastic. I love books like these that really focus on the relationships we share with one another and real life issues. I haven't had a good cry from a book in a while and this one sounds absolutely heartbreaking. AHH I JUST NEED IT NOW.
Released April 15, 2014
A touchingly honest, candidly hysterical memoir from breakout teen author Maya Van Wagenen
Stuck at the bottom of the social ladder at pretty much the lowest level of people at school who aren't paid to be here," Maya Van Wagenen decided to begin a unique social experiment: spend the school year following a 1950s popularity guide, written by former teen model Betty Cornell. Can curlers, girdles, Vaseline, and a strand of pearls help Maya on her quest to be popular?
The real-life results are painful, funny, and include a wonderful and unexpected surprise—meeting and befriending Betty Cornell herself. Told with humor and grace, Maya's journey offers readers of all ages a thoroughly contemporary example of kindness and self-confidence.
Popular sounds like a really adorable book! The reviews I've read for this book are really positive so far, and it sounds like a great uplifting book. And fun fact: this book has already been optioned to be turned into a film by Dreamworks!
Released May 6, 2014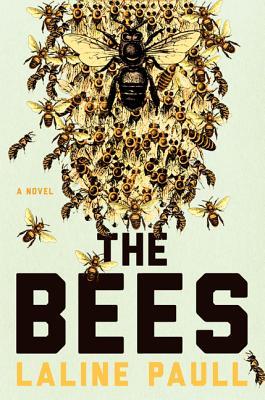 The Handmaid's Tale meets The Hunger Games in this brilliantly imagined debut set in an ancient culture where only the queen may breed and deformity means death.

Flora 717 is a sanitation worker, a member of the lowest caste in her orchard hive where work and sacrifice are the highest virtues and worship of the beloved Queen the only religion. But Flora is not like other bees. With circumstances threatening the hive's survival, her curiosity is regarded as a dangerous flaw but her courage and strength are an asset. She is allowed to feed the newborns in the royal nursery and then to become a forager, flying alone and free to collect pollen. She also finds her way into the Queen's inner sanctum, where she discovers mysteries about the hive that are both profound and ominous.

But when Flora breaks the most sacred law of all—daring to challenge the Queen's fertility—enemies abound, from the fearsome fertility police who enforce the strict social hierarchy to the high priestesses jealously wedded to power. Her deepest instincts to serve and sacrifice are now overshadowed by an even deeper desire, a fierce maternal love that will bring her into conflict with her conscience, her heart, her society—and lead her to unthinkable deeds.

Thrilling, suspenseful and spectacularly imaginative, The Bees gives us a dazzling young heroine and will change forever the way you look at the world outside your window.
I am always up for a new book that challenges me to think differently about a certain topic and The Bees sounds like such a unique book. I can't say I've ever read a book told from an animal's perspective but I am so open to having this be my first! It sounds at once really strange but also really interesting and I'm definitely eager to learn more about bees. Even though they scare me tons. Especially in swarms.
So yeah those are my picks for this month! I had five instead of four this time but I just couldn't help myself: so many good books! Tell me in the comments if you've read any of these, and what books are currently on YOUR radar!