I know you must be like WHY IN THE HECKITY HECK IS ANNIE DOING ANOTHER EPIC RECS WHEN SHE NEVER ACTUALLY READS THE BOOK. But guys, I'm a changed man. I swear up and down that this time I will read the book. I will and you can hold me to it if I don't. You can abuse me with words about how much of a failure I am if I don't. But I will. So you don't have to worry about that.
My partner in crime is, as always, fellow Canadian and super duper awesome human being, Chloe from
YA Booklover Blog
! And of course, for more information on Epic Recs and how to participate, be sure to visit the posts by
Judith
and
Amber
!
chloe's rec for me.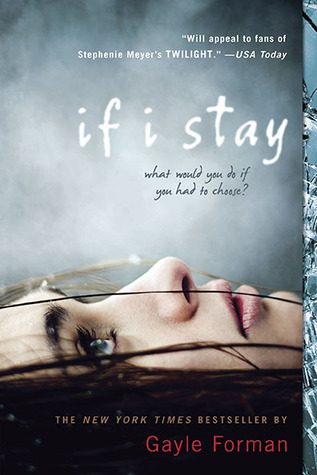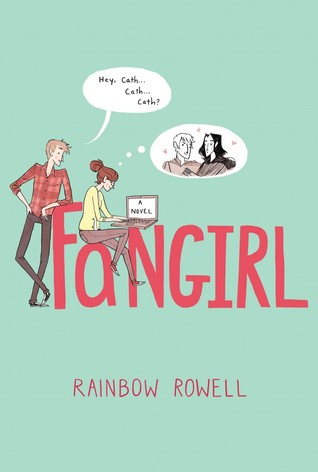 I admit, when I had to think of a book for Chloe, I was totally out of ideas. I went through my book log to find the books I recently awarded five stars and... nothing stood out to me. See, the thing about recommending books is that there is always the fear that the person will not like it and then perhaps in turn question how you could've liked that very same book? So I wanted to be SURE about my choice before proceeding with it. And after doing a quick Goodreads check on what books Chloe recently read and liked, I decided to go with Fangirl by Rainbow Rowell. Really cute and HARRY POTTER fanfiction (well, basically Harry Potter) and A CUTE SHIP and just general cuteness.
And as for what Chloe picked out for me, it was none other than If I Stay by Gayle Forman. Which I had out from the library a few months ago but then I returned it without even reading it because it was nearing the due date. I really should read this book so I'm glad that Chloe rec'd it for me so I don't have any more excuses not to read it! Should I pack tissues while I'm reading though?
---
Have you read any of these books? If so, what did you think? Tell me in the comments!