all the books i read this past month.
It feels so good to get back to blogging routine with a monthly wrap-up. Even though I had a little bit of a posting drought for a while this month due to exams and also sheer exhaustion, I'm happy with the way things have been picking up and honestly I have never felt as passionate about blogging as I have in these past few days (except maybe minus the first month of this blog's unveiling). And the same goes for reading. IT'S JUST BEEN SUCH A GREAT FEW DAYS AND I FEEL SO GOOD ABOUT THIS BLOG and that's all. Here's my monthly wrap up, guys.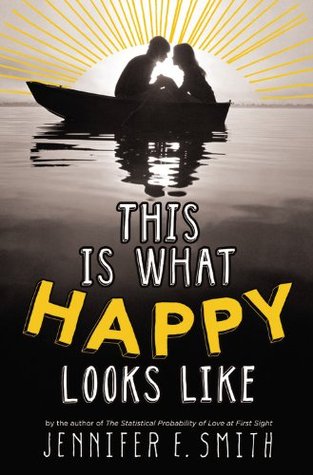 This Is What Happy Looks Like by Jennifer E. Smith
4 out of 5 stars
Completed June 1, 2015
With this book, I have officially completed all three of the Jen E. Smith books currently out. I don't know if it was my favourite one but like all Jen E. Smith books, it was adorable and amazingly written. This Is What Happy Looks Like is about this girl who ends up falling in love with a hot teen movie star and if that doesn't sound like the stuff your dreams were made of when you were a tween, I don't know what you were even doing. Because man, for me, my tween years were all about fantasizing about how Jesse McCartney (ok so not a movie star but close enough) would one day meet normal, average me on the streets and fall in love with me!!! And even though I'm no longer a tween, my love for Jesse McCartney still remains and secretly, a part of me still has that same dream as I did when I was 10. So the premise of this book was like SWOON for me and I ended up really enjoying it as well.
Fifth Business by Robertson Davies
1 out of 5 stars
Completed June 8, 2015
I had to read this for school and to be quite honest with you, I think this definitely ranks as one of my least favourite school assigned books ever. I finished reading this in full two hours before my exam after only skimming it for our class discussions and frankly, I have never had so much trouble settling into a book. Even with Cat's Cradle last year, I eventually ended up settling into it and enjoying it but Fifth Business? Not even a little bit. Really the biggest thing I had with this book was that it was just so mind-numbingly dull. I think someone remarked in a Goodreads review how Fifth Business was an example of suspense and an exciting plot well done and I literally have zero idea what that person was talking about. There is no suspense, no excitement in Fifth Business. It's literally just an old man talking about his life in the most long-winded, excruciatingly detailed way. Not to mention that the entire story was also really really bizarre. I don't know, I just felt indifferent to it the entire time. Like I really didn't care about the story, I was just reading it for the sake of finishing it, not out of any enjoyment. Maybe it's all the underlying philosophical Jungian psychology that threw me off but I really can't bring myself to appreciate this novel. I just don't see the appeal of it, maybe I will when I'm older but now I think it's safely categorized under "despised school assigned books".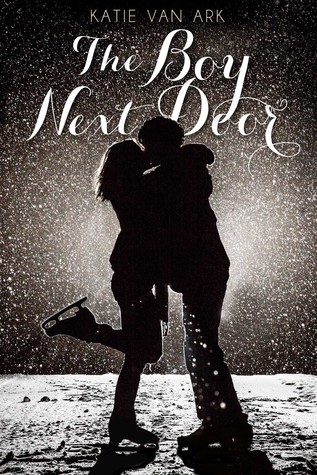 2.5 out of 5 stars
Completed June 13, 2015
This was a debut I was really looking forward to, mostly due to the figure skating aspect. I watch a lot of figure skating with my mom so I was curious to see how it played out in the book and how a romance between figure skating partners would work out (because you read about that a lot when it comes to skating pairs). I think I was maybe slightly disappointed with the figure skating aspect. I mean, this book was printed under an imprint that deals with YA romance specifically so maybe I shouldn't have been surprised the romance was such a big part but I wanted more figure skating. I wanted to learn about how all the qualifications worked and I feel like for me at least, a lot of that was glazed over and that might also be because of some clunky time jumps. I had trouble following what was happening when at times in the book. Also kinda felt that the drama and the romance never did it for me and then the ending was really just quite a big shock. If you've read the book, you know what I'm talking about. It just felt to me quite an odd ending and one that maybe didn't really fit in my opinion. There were other things too that didn't really work for me either but I mean, I guess I did enjoy it overall. It's not a favourite but there were parts I liked and equally, parts I didn't like.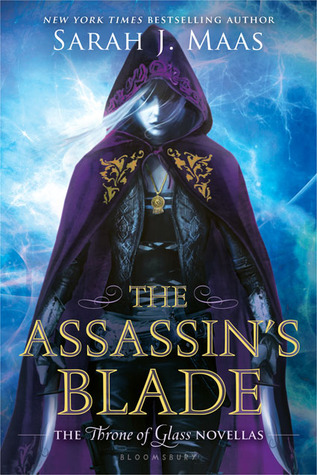 The Assassin's Blade by Sarah J. Maas
4.5 out of 5 stars
Completed June 24, 2015
How Throne of Glass became one of my favourite series EVER, I have no idea because it all happened so quickly honestly. One second I hadn't even read any of the books and the next, I'm massively in love with everything about this world. At first I as hesitant to read The Assassin's Blade just because I wasn't sure how I'd receive it when it didn't have all my favourite characters (beside Celaena of course) but why did I ever doubt Sarah J. Maas aka QUEEN because seriously I barely even noticed Rowan or Chaol or Dorian weren't there. I was just so intrigued by all the novellas. They were all very interesting and offered a lot of new insight into Celaena's background and also some characters that we know of but were still kinda an enigma like Arobynn who is much less enigmatic and so much more hateable. And then there's Ansel and of course SAM. Dear lord, SAM. This is going to ruin my Chaelin ship, I'm telling you right now because I am all about Samlaena (???) right now. SAMMM COME BACK BABE. Ok anyway. Really ace and now I need to go complete my Throne of Glass collection before Queen of Shadows comes out. Is it normal to want to reread the series already when it's barely even been six months since I've read it???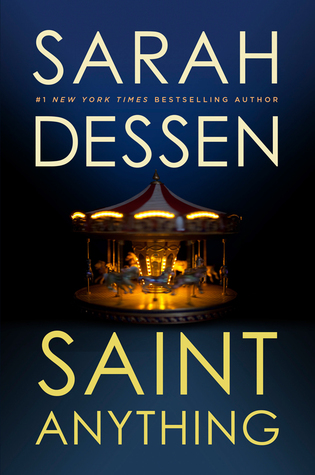 Saint Anything by Sarah Dessen
5 out of 5 stars
Completed June 25, 2015
I have a full review for this coming out mid-July (keep your eyes peeled!) so I'M NOT GOING TO SAY TOO MUCH but honestly I loved this book so much. WHY DIDN'T I GET IT FOR 40% OFF WHEN I HAD THE CHANCE I'M LEGIT SO MAD RIGHT NOW. Basically this book was amazing and reminded me how GOOD Sarah Dessen is when she is at the top of her game. I haven't had the best of luck with Sarah Dessens lately but Saint Anything makes it all okay because I loved this book so much. READ THIS BOOK.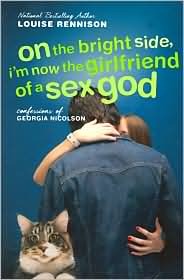 On the Bright Side I Am Now the Girlfriend of a Sex God by Louise Rennison
3 out of 5 stars
Completed June 28, 2015
Oh this book just takes me back to my fifth grade days. I started my sorta reread of the Angus, Thongs and Full Frontal Snogging series because I never ended up finishing it and I want to find out what happens with Georgia! I admit that the novelty of these books have worn off, though I'm not surprised exactly. I think it's a good book to read when you're a bit younger and when you maybe don't have the full capacity (or you choose to ignore it, honestly I'm not quite sure what it was for ME in fifth grade) to understand how self-absorbed and ignorant Georgia can honestly be at times. And that's made ever more clear now since 14 wasn't so long ago for me and it's like... yeah I was and am immature and self-absorbed as well but never to that extent... But STILL there is something so absolutely charming about Georgia and I can't put these books down. They're rather fast as well and are good if you want a laugh just because she's so absolutely ridiculous but I kinda love her for it.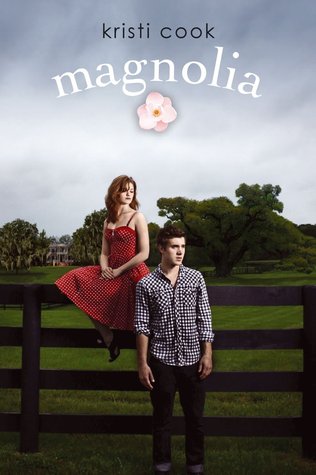 Magnolia by Kristi Cook
4.5 out of 5 stars
Completed June 28, 2015
I also have a review scheduled for this in July so I don't want to give away too much but I also did really enjoy this. If you're looking for a good contemporary romance, Magnolia is a solid choice. Kristi Cook writes some seriously good romance in this book. I also really enjoyed the Mississippi aspect of this book although the Romeo & Juliet aspect fell a little short for me. But a really great and addictive read! I read it in like four hours directly after I finished On the Bright Side and could not put it down.
Favourite book of the month.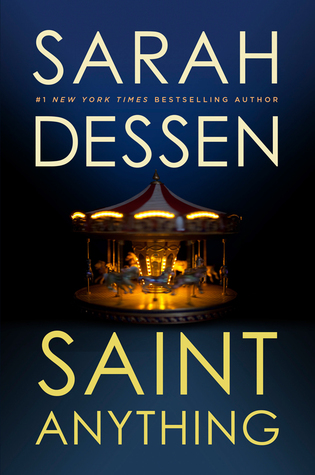 I know I rated The Assassin's Blade a 4.5 stars but still I debated for a while which book would get the title of "favourite book". In the end, I HAD to go with Saint Anything just considering how much I enjoyed reading it. It's definitely what I would consider on of Sarah Dessen's best ever novels, if not THE best.
Least favourite book of the month.
UGH. I am sorry, Mr. Z if you are reading this, but I honestly despised this book just because it was so dull and bizarre? Like what the even heck? You can 100% bet that I will not be reading the rest of this trilogy.
What books have you read this past month? Any books that BLEW you away? Any books you hated? Come on, DISH IT TO ME!