Not to brag or anything but I kicked ass in February. On my standards anyway. NINE books. Which is like 2 books a week. What is this madness? When do I ever read this fast? So thanks to that, I am now four books ahead of my reading challenge. I don't want to get too excited since it's just the beginning but at this rate, I can probably even reach 80 and beyond by the end of the year. So long as this reading craze doesn't stop. And books gods if you're reading this, honestly I think it's only fair it doesn't. After all I was slumping hardcore for so long. Now that I have my reading mojo back, it's only fair for it to last the rest of the year so I can get a taste of success for the first time!
Completed February 1, 2015
So I really, really enjoyed this compilation of stories from Bob McKenzie. Although it did feel a little unstructured at times - like an album full of great songs that just don't seem to have a really tight coherence to them - the stories were interesting and well written and did serve their purpose of informing readers about the inner going-ons of the NHL and hockey and etc. Some parts were a bit of a trudge (like The Tragically Hip chapter which felt a little like filler for me) but most of the chapters were pretty interesting.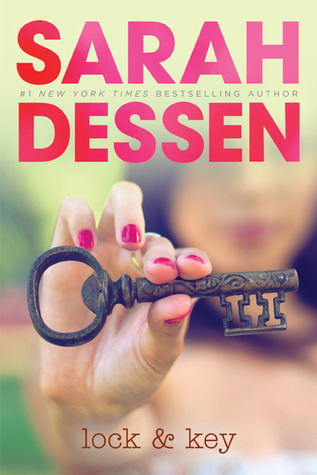 Lock and Key by Sarah Dessen
2 out of 5 stars
Completed February 2, 2015
Sarah Dessen is an author I just can't seem to give up. Even though the last book I liked from her I read more than two years ago, I still seem to want to find that next one that makes me feel the way This Lullaby and The Truth About Forever made me feel. And Lock and Key wasn't it. Frankly I was underwhelmed. I felt that Ruby wasn't very well developed and neither was Nathan. ESPECIALLY Nathan. I also found the story lagging and dull at points and couldn't really see what the whole point of it was. Didn't know WHY I was reading the book for. To see Ruby change? To see a relationship? I couldn't form a purpose for the story and that is never a good sign.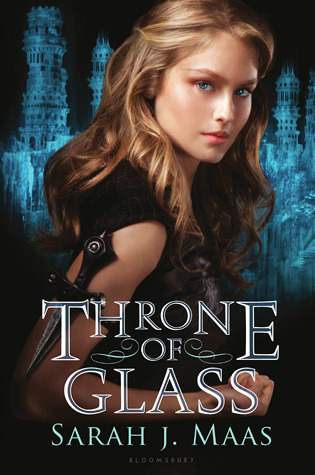 Throne of Glass by Sarah J. Maas
4 out of 5 stars
Completed February 9, 2015
I can't believe it took me this long to read this book because it was so good. I don't think I've ever been so into a book in a very long time. I was so wrapped up into this world that I never wanted to put Throne of Glass down. It reminded me of why I like fantasy so much. The writing was fabulous, Celaena was fabulous, everything was fabulous. And since I actually did write a review for this book, I urge you to read it here because that is a much more detailed description of what I thought than this is/will ever be.
CLICK TO SEE MY REVIEW.
1 out of 5 stars
Completed February 13, 2015
When Zoella announced she was writing a book on her Youtube channel, I can't even begin to tell you how excited I was. And then as review after review came out, doubt started to seep into me and I wasn't so sure any more if it was going to turn out like what I initially had in mind. Honestly I was just very very bored. The writing, while very enthusiastic and peppered with exclamation points, was bland. And I just didn't have the patience for all the drama that occurred. I'm not a writer so I can't tell you WHERE exactly the authors failed to capture me and forge a connection but as a reader, I can say that that was something that was missing for me. Also thank you blurb for basically telling me everything that happens for the first half of the book.


2.5 out of 5 stars
Completed February 15, 2013
It's a month later that I'm writing this and I honestly can't remember anything about this book except what happened in the final quarter. Is that bad? Although I suppose I shouldn't be surprised because I did say in my GR review that the first half was incredibly boring while the second half was AMAZING. So yeah, going through a super hard case of book amnesia right now which means I don't really have anything to provide you with except my star rating and a paraphrasing of my GR review. And maybe that there are a lot of ROSE AND DIMITRI feels. Like seriously.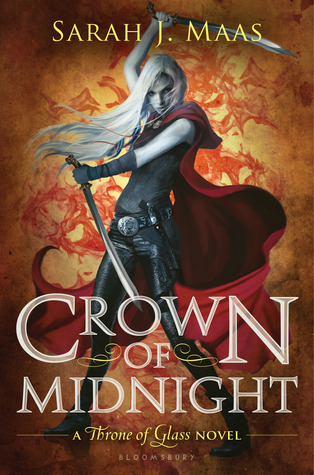 Crown of Midnight by Sarah J. Maas
4.5 out of 5 stars
Completed February 16, 2013
To everyone who said that Crown of Midnight is better than Throne of Glass, you were right. I didn't think it was possible but I ate this book up even quicker and more avidly than I did Throne of Glass. Everything Throne of Glass had, Crown of Midnight had and it was 10x better. Although I still wasn't SUPER convinced about Celaena's badass assassin skills, there were moments where I admit I was a little more certain. But I think I'm going to try to get over this because it really is a very small thing. I still did like Celaena whether she was a master killer or not. So yeah overall, 4.5 stars. Very good.



4 out of 5 stars
Completed February 18, 2015
And with that, I have finished the Pushing the Limits series! Woo! I don't know if I would consider Take Me On to be my favourite but it would definitely be among my favourites. Though the books are all pretty even for me in terms of quality. But I might have to give brownie points to Take Me On & West for not using any pet names. I'm sorry if you like them but nothing gets me to put down a book faster than pet names. And certainly not pet names like 'nymph', 'angel', etc. But apart from that, Take Me On also had a pretty solid storyline and one that enjoyed even though it was as melodramatic as the other books but I don't know, I kinda liked that. And West and Haley... Sigh. I love them so much together. Probably my favourite couple, besides Beth and Ryan of course.
3 out of 5 stars
Completed February 20, 2015
Good novella. I wasn't really interested in Lila at all but it was still enjoyable to read her own little story and it was like "why not?" since it was included in my copy of Take Me On. It was a little confusing at first because I wasn't sure what was going on and it wasn't super clear but then it came together and it was good. I don't really have anything else to say... It was like one of those easter egg chocolates you get from the dollar store. They're not great by any means at all and you wouldn't go out of your way to buy them (unless it was Easter) but they're still
good
because they're still
chocolate
. You know what I mean?
4 out of 5 stars
Completed February 24, 2015
I love Sophie Kinsella so much and rereading the Shopaholic series has just been so much fun for me. My memory sucks so it's actually a lot like reading it for the first time as I remember barely more than a very vague overall storyline of the book. I enjoyed it nonetheless. Becky is a strange character because she acts so clumsily at times and can be so dense that I feel like I should find her annoying but instead it's really really endearing. How Sophie Kinsella manages to do that is beyond me but again, a really fun book. Enjoyed reading about all of Becky's antics and NEW YORK and this series is just so great and never fails to make me laugh ever.
Favourite book of the month.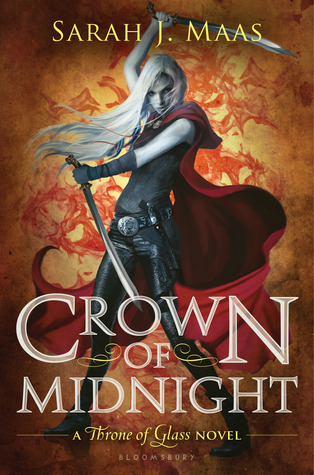 IF IT WASN'T CROWN OF MIDNIGHT, WHAT WOULD IT HAVE BEEN? TELL ME. IT HAD TO BE. IT HAD TO BE.
Least favourite book of the month.
---
And that is all for my February wrap up! Tell me what you read in February in the comments and whether or not you've read these books and what you thought! And also, happy March reading! (even though it's already half over. Oops)