Well, I said I would read Chloe's recommendation for me last month and guess what? I DID IT. We both did it actually so December 2014 was officially a success! My review for If I Stay will ideally go up this month. I'm going to try to post it this month but we'll see. But anyway given the success of last month I am now really excited and pumped up for January and am going to try to keep the streak going because how sad would it be to break it after one book? Nope, not happening so this month, I am going to vow to finish Chloe's rec for me again.
And by the way, that's
Chloe from YA Booklover Blog
. I feel like I should mention that. Also I feel like I should mention that this wonderful feature was started by
Judith
and
Amber
so head over to their blogs for more information and how to participate!
chloe's rec for me.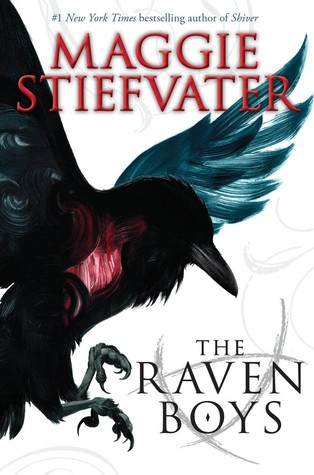 It seems to me that recommending books gets harder and harder each time. It always feel a bit like russian roulette because you never know what's going to happen. One month, it could be a hit and the next, totally a flop. We haven't hit any flops yet but I DON'T WANT IT TO HAPPEN. So I really tried to think hard about a book that Chloe might like. I was tempted to go with a contemporary again but then wasn't sure about the standard of the contemporaries I've read recently so I went instead with The Raven Boys by Maggie Stiefvater. I was so grateful to have been recommended the series this year because it was so good so I'm only hoping that Chloe will like it as much as I did.
Graffiti Moon by Cath Crowley was Chloe's pick for me this month and I'm really excited! I've heard amazing things about this book. I also love that it's set over 24 hours because that is probably one of my favourite things to see in a book. So I'm really looking forward to reading this book!
---
So tell me, have you read any of these books? Particularly Graffiti Moon? What did you think?