So I know I said I would stop doing these in lieu of actual reviews but man is it hard to get back on the reviewing wagon when you've fallen so far behind. WILL WORK ON IT. But for now, here are the books I read in December. Which was a pretty good reading month! I managed to finish eight books.
Completed December 2, 2014
So after putting it off for nearly half a year, I finally got to Isla and the Happily Ever After. And honestly, I don't know what I was so scared about because Isla was everything I had hoped for and more. I loved that Stephanie Perkins explored a different type of relationship (though truthfully, the beginning of Josh and Isla's relationship was a little underdeveloped for me). I loved how Perkins' writing seemed to mature and I loved Kurt, Isla's best friend! He was really such a bright spot for me in this book, especially when Isla and Josh were being so overly melodramatic. That was really the only thing that I didn't like about the book but in comparison to everything else, it's a pretty small thing.
How to Be A Canadian by Will and Ian Ferguson
3 out of 5 stars
Completed December 7, 2014
It's always been funny to me to think about just how many Canadian stereotypes there are and things we do that other people don't. It makes us stand out from the crowd with our uniqueness! And this book was rather unique too. I enjoyed it a lot though there were some jokes that I didn't get at all which is why I find it a little weird how one person wrote in their review how you don't necessarily have to be Canadian to read it. Sure, you
don't
but you probably also won't get a lot of the references. But yeah, really funny overall. I think the capital of New Brunswick was my favourite because TRUTH.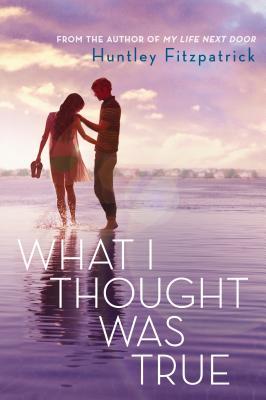 What I Thought Was True by Huntley Fitzpatrick
4 out of 5 stars
Completed December 14, 2014
Everything I could ever want from this book - a fun summery read that would get me excited about reading again - I got. And in many ways I thought it was even better than My Life Next Door. I really loved Gwen as a main character and Cass was fantastic. The setting was also really well written; I felt like I was transported to the island with all the characters and let me tell you, in the middle of winter, that is a pretty great thought!
See my review
for more!
Frostbite by Richelle Mead
4 out of 5 stars
Completed December 22, 2014
OH MY GOD. THE VAMPIRE ACADEMY SERIES IS SO GOOD. Another fabulous read for me! There was a good chunk of time since I read the first book but it was so easy to get back into the world of Rose Hathaway and Lissa Dragomir who were as awesome as I remembered! I loved how much higher the stakes were in this book and the DIMITRI X ROSE SCENES WERE AMAZING. Though the Adrian and Rose scenes were pretty great too! The only thing was the ending was a bit rushed for me and the fight scene was strange to say the least. But oh my god, this was so good.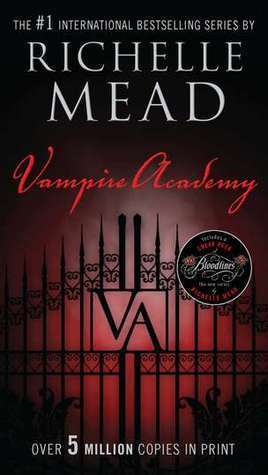 The Meeting by Richelle Mead
3 out of 5 stars
Completed December 22, 2014
This is a novella that I found on Richelle's site that takes place at the beginning of the first book when Dimitri first meets Rose as he goes to fetch her and Lissa to go back to the vampire academy but it's told from Dimitri's point of view. Honestly, it didn't really do much for me but it was also only three pages so it wasn't as if it was such a huge waste of time. And I mean, it was still interesting to be able to get into Dimtiri's head and there were some interesting bits but nothing particularly revelational.
Boy On Ice: The Life and Death of Derek Boogaard by John Branch
5 out of 5 stars
Completed December 24, 2014
I've already talked about this book so much that I don't think there's anything left for me to say that I haven't mentioned yet. John Branch did a wonderful job researching and writing an incredibly touching story with a great three-dimensional portrayal of Boogaard. It made me think a lot about the sports landscape and particularly the hockey one and whether fighting is worth all the consequences. But it also really got me thinking about all these athletes and how crazy dedicated they are to their sport. That's something I probably will never understand but it was an interesting thought. See more
in my review
!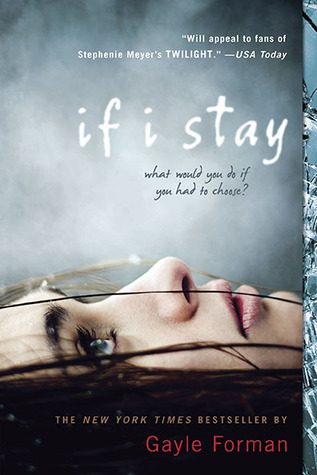 If I Stay by Gayle Forman
3 out of 5 stars
Completed December 26, 2014
If I Stay was just a ball of surprises for me. I was surprised at how short it was. I was surprised by the route the narration took. I was surprised by the flashbacks. I was surprised by what happened. I think if I were to sum up my reaction to this book in one word, it would be ...wait for it... surprised. But not in a bad way necessarily. I obviously didn't end up loving it but I did like it and I do think I will read Where She Went. There was just a disconnect on my part from the story overall so it didn't impact me the way it might have impacted others at all. Still thanks to Chloe for recommending this!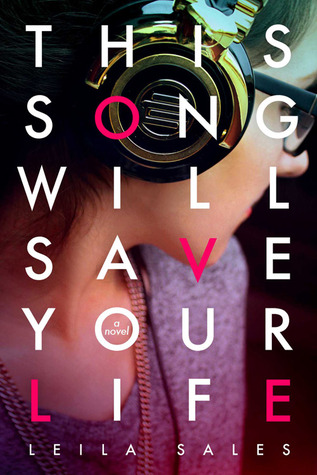 This Song Will Save Your Life by Leila Sales
4 out of 5 stars
Completed December 28, 2014
This was another case of serious disconnect on my part that ended up dampening my overall enjoyment. It wasn't that Elise's story wasn't relateable because it was. It was that the message wasn't quite clear to me. It seemed there were a lot of things Sales wanted to say at the same time and as a result, none of them really rang clear in my ear. But as far as the story goes, it was original and a refreshing change. I loved watching Elise blossom as her DJing became better and I loved experiencing Start along with her. And the music! Leila Sales actually included a playlist at the back but honestly the entire time reading this book I could literally hear the songs mentioned play in my mind so clearly. A really good book and one that I'm happy to have read. All the praise has been well-deserved!




---
That's December in a nutshell! And I have got to figure out a system because in two weeks, I'll have to do another wrap-up AGAIN for January. Ugh, guys. So far, 2015 has not been looking bright for my blogging. WHY CAN'T I MAKE THIS WORK?? Anyway, enough of me screaming about my incompetence, what about you? What have you read lately?