This week's topic is 10 Hyped Books I've Never Read and guys, take a seat because I could go on and on about this topic FOR DAYS but I've narrowed it down to 10. Let's get one thing out of the way here: hype scares me. It really does. I'm afraid of getting let down by the book and then being the black sheep. While it sucks being the odd one out when you're the only person loving a book everyone else hates, it's so much worse being the person hating a book everyone else loves (well, for me, at least). Because I never want to be blasting a book everyone loves, I want to join in on the fun! Some of the books listed are ones I've avoided for that exact reason. Others are just books I'm not that interested in reading. But either way, one thing all of these books have in common is that they are massively hyped. Enjoy!
10 hyped books i've never read.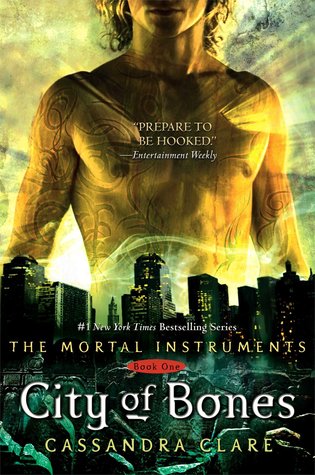 1. City of Bones by Cassandra Clare
I know there are a lot of diehard Mortal Instruments fans out there so please don't hit me or come at me with pitchforks when I say that I truly have no interest in reading this series at all. When my friend asked me about it, I told her that I felt like the window of time in which I would have read the book had already passed and it's true. I mean, if I did want to read this book, I would've read it years ago in fourth grade or fifth grade. And okay to be fair, I did try once. I picked up the book, read maybe the first chapter and then put it down. Obviously that's not enough to form a proper judgement on the book but yeah.. it's been so many years now and there are so many books out and I've heard things about Cassandra Clare that raise questions, regardless of whether they're true or not, I DON'T KNOW, I don't really bother to find out the details about these things. And I just cannot rationalize investing that much time reading a series that long that I probably wouldn't have even considered at all, if not for the hype.
2. Looking for Alaska by John Green
Another book that I don't really have any plans on reading. I just don't really like John Green's writing at all. The Fault In Our Stars was good and I did like it a lot (though a little dubious about whether I'd still like it that much if I read it now) but then came Paper Towns and An Abundance of Katherines and if Looking for Alaska is anything like those two books, HARD PASS. Not a fan of John Green's writing / humour at all. Though if we're being totally honest, I think it wouldn't be totally unfair to say that all of the hype surrounding John Green may have just amplified my dislike of his work. If that makes sense? It's just always John Green this, John Green that, oh hey another John Green movie and meanwhile I'm sitting here just shaking my head because why? I legitimately do not see the attraction. I'M NOT SAYING THAT JOHN GREEN IS A BAD PERSON, PLEASE DON'T HURT ME. I actually think he comes off as rather charming from his videos but his books are just so blah for me.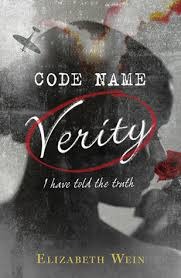 3. Code Name Verity by Elizabeth Wein
This is a book that I actually DO want to read. I'm a history nerd, I absolutely love learning and reading about the past and that's why historical fiction is one of my favourite genres to read. I've heard so many great things about Code Name Verity and honestly I don't know why I still haven't read it. Especially since it's a World War II historical fiction and World War II is something I am massively interested in. We were studying it this year in History class and I don't know if I've ever been more eager to learn anything in my entire life EVER. The way things slowly built up to this horrible and tragic event and the complexities of everything is something that's highly intriguing to me so yeah, World War II historical fictions are just my favourite so this is definitely a book I want to read.
4. Shatter Me by Tahereh Mafi
To be honest with you, I don't totally know what this book is about. All I know is a lot of people love it and something about Warner and Adam and the covers with the eye on it that everyone seems to love but I actually kinda don't like. Also I know that Tahereh Mafi is a very artsy / cool person from her twitter and her blog. Again, this isn't a book I would've considered if it weren't for the hype but unlike City of Bones, I am actually very open to reading this series and seeing how it is. And I like lyrical writing and apparently Tahereh's writing is very lyrical so hopefully I like that?? I don't know, I've just heard a lot of good things about this book and it seems kinda interesting so at the very least, I want to try it and see if I like it or not.
5. Vicious by V.E. Schwab
I haven't had a lot of experience with V.E. Schwab / Victoria Schwab's work but I did read The Archived and really enjoyed that.. I've heard a lot of great great things about Vicious, it seemed that it was all anyone could talk about at a point. And this is another book that I don't entirely know what it's about but OH DAMN, IF THERE ARE VILLAINS IN HERE, COUNT ME IN. One of my favourite things in books is a well written villain. Seriously, nothing gets me more excited (but also more frustrated) than a TRULY evil antagonist. SO IF I CAN FIND THAT IN HERE, AWESOME. And also I love that this is categorized as an adult book because I don't often find interesting and well-written fantasy for adults? So Vicious basically checks off all the boxes. This is one I'm definitely going to get to very very soon.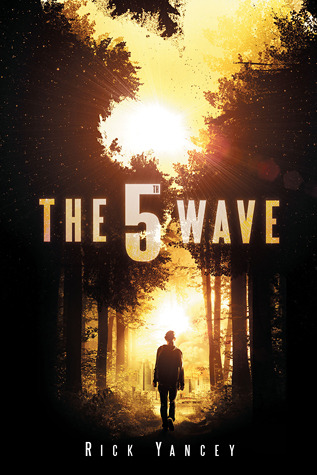 6. The 5th Wave by Rick Yancey
The 5th Wave has been sitting on my bookshelf, collecting dust for nearly THREE YEARS NOW. I was so interested in this when it first came out and there were all the glowing reviews for it but now I'm just like eh. BECAUSE IT'S SO BIG. Like every single time I see it, I kinda just skulk away because talk about INTIMIDATING. I did read The Monstrumologist by Rick Yancey though and really really enjoyed that so I'm probably going to like this book as well. And with the movie coming out, I might as well read this book, right? (Although I really am not a huge fan of Chloe Grace Moretz and the IMDB cast list is so freaking long like OK THIS DOES NOTHING TO HELP MY NERVOUSNESS). But don't worry guys, I'll get to this ONE DAY.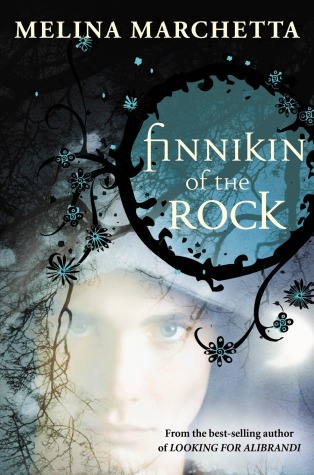 7. Finnikin of the Rock by Melina Marchetta
Everyone sings praise about Melina Marchetta, EVERYONE. And I read Jellicoe Road so I get WHY but it's also something that makes me a little hesitant to read her other books, specifically this series. BECAUSE WHAT IF I DON'T LIKE IT? Fantasy is a little iffy for me most of the time, especially because 99% of the time, the blurbs for the books only leave me MORE confused. Like I think I've read the Goodreads synopsis for this a zillion times and yet I'm still like... what the heck is this book about? It might have something to do with the made-up names, it might just have something to do with the VAGUENESS. But so many people have praised and praised this book that I can't help and be like WELL IT HAS TO BE GOOD RIGHT IF EVERYONE AND THEIR MOTHER LOVES IT. And I mean, I did like Jellicoe Road. And it is only a trilogy which means only THREE BOOKS to finish. And I am trying to branch out of my comfort zone this year. So I should read this ASAP, right??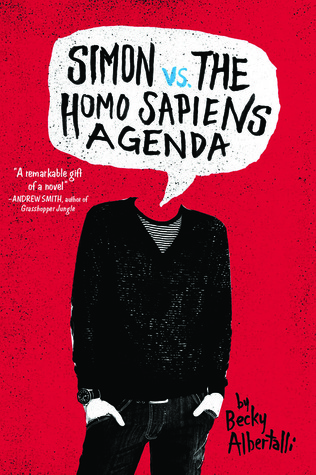 8. Simon vs. the Homo Sapiens Agenda by Becky Albertalli
I am a sucker for long, quirky titles and cute sketchy looking / illustrated covers so Simon was immediately on my radar. And then everyone started raving about it and THERE ARE OREOS IN THIS BOOK? Basically it's a match made in heaven because I LOVE OREOS (and am so pumped about the new Oreo Thins because the regular Oreos are a little too CREAM for me). And literally everyone I know has read this book and LOVED IT. And it just sounds so cute and adorable AND GOOD FOR THE SUMMER. Also any time a book has a character that shares a name with one of the characters from The Raven Cycle, it's a good thing and even more so if it's my PRECIOUS BLUE. I MEAN, OBVIOUSLY JUST ANOTHER SIGN I HAVE TO READ THIS BOOK. And I will. Promise.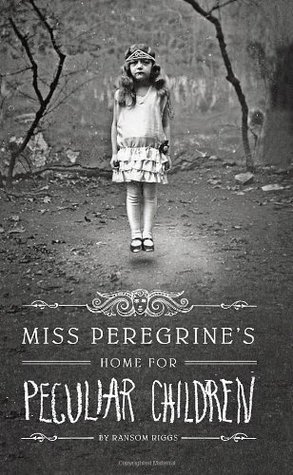 9. Miss Peregrine's Home for Peculiar Children by Ransom Riggs
I'm a little undecided on whether or not I will read this book. I started it a year ago maybe and I didn't really get into it. But a lot of people do really like this book and it's been optioned or something so I'm thinking maybe I should give it another shot. I do really like the idea of having cool photographs interspersed throughout the book that are actually part of the story. I think that's just super cool and the cover is one of my favourites but still, I don't know... Knowing me, I'll probably get to this some time in the future but it's not really a priority, I guess. Also the fact that it's a series... I'm not crazy about series because that's so much COMMITMENT and if I don't like a book, I'm not going to continue with it but I'm also gonna want to know what happens and that will just DRIVE ME INSANE. So I don't know, we'll see...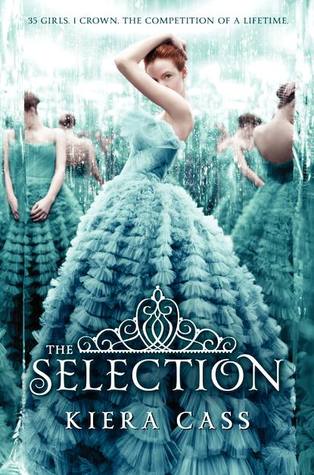 10. The Selection by Kiera Cass
Everyone whose opinion I really, really trust has read this book / series and not liked it very much and it kinda gives me Wither vibez which I absolutely HATED but still... I'M INTRIGUED. I think it might be because of the cover or the fact that it's reminiscent of The Bachelor which I admit I used to be absolutely obsessed with (omg Ben's season was the best) BUT COLOUR ME INTERESTED.
Have you read any of these books? Can you attest to whether or not the hype is deserved? And whether or not it's a book I need to get to ASAP or a book I should pass on? What are some SUPER hyped books that you haven't read? Tell me in the comments (and feel free to leave me a link to your Top Ten Tuesday!)