Back at it again this month! January wasn't a fantastic reading month for me (I only managed to finish five books) but I haven't slacked off on my Goodreads challenge yet! I'm even one book ahead! So hurrah for that! And this month I've also decided to include a little something extra that will probably become a regular thing in the monthly wrap up. Curious to find out what it is? You'll have to read until the end!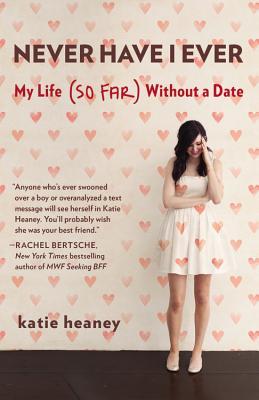 Never Have I Ever: My Life (So Far) Without a Date by Katie Heaney
3 out of 5 stars
Completed January 4, 2015
A cute memoir about one woman's life SO FAR without a single date. A different type of memoir but also really interesting. Katie Heaney was absolutely HILARIOUS in her narration which made arguably "unordinary" situations like having a crush on a boy in kindergarten and writing about him in your diary and thinking you were instantly married really interesting as if it wasn't something that we've all gone through. There were some parts that were hard for me to get through especially after a while when it just seemed to be roughly the same story over and over but all in all, really enjoyable!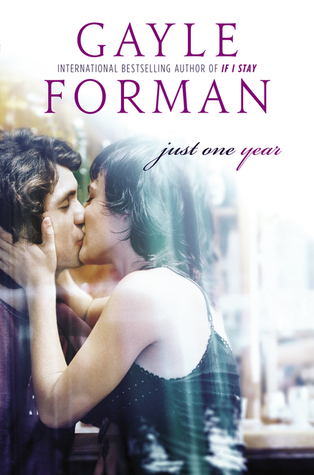 Just One Year by Gayle Forman
4 out of 5 stars
Completed January 11, 2015
I'm glad to have finally finished the Just One Day duology because now I know what everyone is raving about! While I enjoyed Just One Year and Willem's view of things, Just One Day is still always going to be my favourite. For me, Just One Year just didn't have that same emotional impact although the same Gayle Forman prose we all know and love is here! And the travelling but even more so this time! I definitely think being able to follow Willem on his globetrotting adventures was my favourite bit of the book.
Confessions of a Shopaholic by Sophie Kinsella
4 out of 5 stars
Completed January 20, 2015
I was missing myself some Sophie Kinsella so I decided I'd reread Confessions of a Shopaholic so I could get to Shopaholic to the Stars. It's been so many years that the movie version has become more familiar to me so it was weird to read the book and be like "That's not what happened!" I did still thoroughly enjoy it though. Sophie Kinsella will always continue to make me laugh and cheer me up. Becky Bloomwood is amazing and I will eagerly binge read the rest of the series while awaiting Sophie Kinsella's next release. The perfect book for gloomy wintry days.
4 out of 5 stars
Completed January 25, 2015
Pushing the Limits was a "hey, why not?" book for me last year. It wasn't a book I'd usually be inclined to pick up but after all the positivity, I thought I'd give it a shot. And I ended up really enjoying it so I thought I NEED MORE and picked the next book, Dare You To, up as well. Which I think I may have liked even more than Pushing the Limits. If you've read Katie McGarry you know that there's something SO addictive about her writing and her stories. I COULD NOT STOP READING. And so many swoons and feels.
4 out of 5 stars
Completed January 27, 2015
After reading and thoroughly enjoying Dare You To, I HAD to pick this book up immediately. And again, I LOVED IT. I think Isaiah might be my favourite boy out of all of them and his and Rachel's story was just so good. Katie McGarry sorta took a bit of a darker turn with this book with drag car races (is that what it's called?) that gave me all sorts of KAVINSKY/THE RAVEN BOYS thoughts. Again, really well written and so addictive. The only thing that bugged me were the pet names and the use of possessives by Isaiah. Much like Ryan and Noah before him, there was a lot of MY girl and weird pet names like angel (not as bad as nymph, I will say) that just made me really uncomfortable. But that is a minor detail in consideration of all the other things about this book and THIS series that makes it such a treat to read!
Favourite book of the month.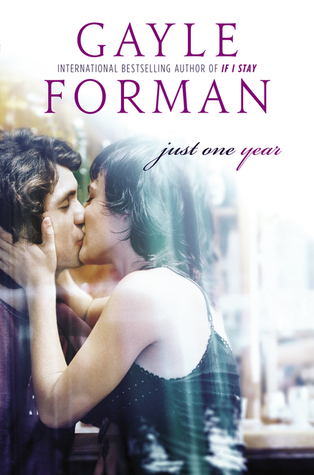 A hard call to make because there were so many good books I read this month but in the end, I have to go with Just One Year. Super well written with a travelling aspect I LOVED and really just everything I could ever want in a contemporary.
Least favourite book of the month.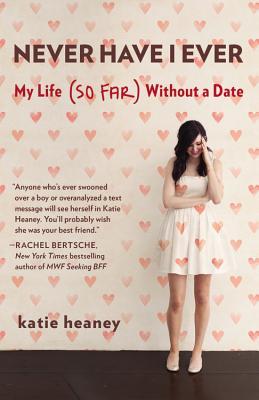 What a great month it was to have my least favourite book be only a THREE-STAR read! By all means, Never Have I Ever was not a bad book but in comparison to the other books I read, it was definitely my least favourite.
---
My January, reading-wise! How did your January go? What were your favourite and least-favourite books? Do you like the idea of including favourite and least favourite books in my wrap up? Looking forward to hearing your thoughts!