I feel like all I ever do lately are monthly wrap ups. Sigh. I'm still not sure what to do about this whole blogging thing. My heart just hasn't been in it. I have ideas that I think are really interesting but I don't have any motivation to put them into words. I'm still checking my Feedly daily but I have no interest in reading through all the posts and commenting. But I'm also not ready yet to totally call it quits. And I also don't want to because there is so much I haven't done yet and haven't achieved that I want to do. So I think I'm going to take it easy and maybe blog a bit now and then just to test the waters and maybe I'll fall back into it? Anyway, here's my wrap up for October! Not many books this month either.
Completed October 6, 2014
I've already written a full review for this book
which you can view here
! If you want the short version however, it basically starts with someone else urging me to read it, me being extremely hesitant despite all the positive things I had heard about it and ends me with finding The Raven Boys really enjoyable! It was a little confusing to follow along with and I wanted more MYTHOLOGY but overall, it was a really solid first novel in a series! I'm actually starting the sequel now which is apparently a BILLION times better so I'm excited!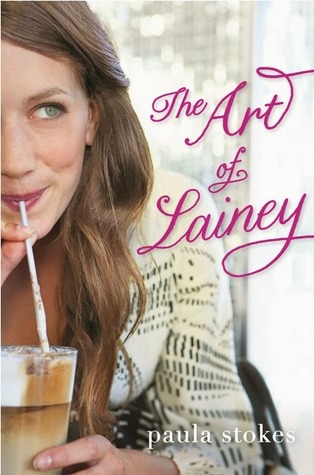 The Art of Lainey by Paula Stokes
4 out of 5 stars
Completed October 7, 2014
I had a total love/hate relationship with this book. There were things that really bugged me and that I didn't like but on the other hand, I was FLYING through this book and feeling the feelings so WHO KNOWS WHAT THE TRUTH IS? Like I found Lainey so incredibly annoying and immature and while it was much easier to tolerate towards the end, I still kinda hated her. And I kinda hated Micah too. On one hand he was sweet and on the other, just horrible and disgusting and not appealing at all. But like I said, I did read it in a day and enjoyed it even though I didn't love the characters so... Oh and
I also wrote a review for this book
even though I momentarily forgot about it...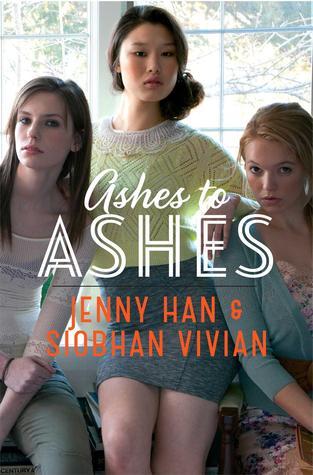 Ashes to Ashes by Jenny Han & Siobhan Vivian
Completed October 19, 2014
3 out of 5 stars
I read and LOVED the first two books of this series and going into the third book, had a really clear view of what I wanted to happen. Maybe that was the downfall of our relationship. While I didn't hate it (it still had that addiction factor I found in the previous two books), it definitely was my least favourite out of all three. It probably isn't fair to have my rating be based so much on the fact that things didn't go how I wanted them to go but honestly I can't really subtract my disappointment from everything else about this book. It's been tainted. I just... GOD, I'm so unsatisfied with the ending. And I didn't like how things with Mary and Lillia and Kat were handled. And how we didn't find out anything about any of the other characters. And the ending didn't make sense. Sigh. Definitely disappointing.
---
One more book read than in September! That's got to count for something, right? How was your month? What were the BEST books you read this month? And have you read any of these books? What were your thoughts?